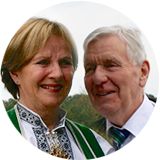 Nils & Ingeborg Atterås
Founder and former owners of LAB
Fana, Norway
"Connectum has for many years assisted me and my family as our investment adviser. After the sale of the work of a lifetime, Larsen Atterås and Brosvik AS, it seemed that our bank of many years was mostly focused on trying to sell us products. At Connectum, we met people who showed genuine concern for what is best for us.We feel confident that the advice we receive only has our best interest at heart and we are delighted with our portfolio. It has fared impressively well through the unrest of the last few years. It shows, more than anything, the strength of Connectum's thoughtful approach and disciplined follow up."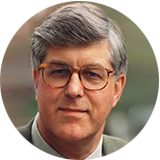 Nils Morten Udgaard
Former Foreign Editor in Aftenposten / Former State Secretary under Kåre Willoch
Oslo, Norway
"After thorough research, I chose Connectum in the summer of 2004 as a partner for the management of my and my wife's financial wealth. Crucial for me was that Connectum did not act as a seller on behalf of their own or others' financial products and gave advice on a completely independent basis. The experience has been very good, also through the financial crisis, and the return has been above market returns. I experience a team of committed and friendly employees who are vigilant when the markets move and at the same time long-term in their thinking about managing personal investment portfolios."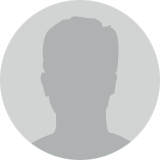 Otto R. Norland
Former Executive Director, Hambros Bank LTD
London, UK
"We are truly grateful for what Connectum has managed to do for us with the restructuring of our affairs in Norway and England and with an investment strategy that works and is implemented professionally."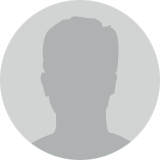 Peter Brunell
Business Owner
Oslo, Norway
"In Connectum my family and I found what we were looking for, and we feel that our affairs are in safe and good hands. The investment strategy works and is implemented professionally."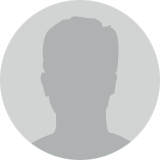 Jan Petter Røed
Shipowner, Norse Management LTD
Bahamas
"I like your honest and no nonsense approach. And that you are doing a great job with my investments."
Do you want to get to know us better? Or want to know more?